As well as the players and coaches, there are other former participants in the Tournament who are also taking part in the 2022 World Cup: the referees.
Since the start of the 2022 World Cup, 129 referees have taken to the field as central referees, linesmen, fourth referees or video assistants.
Among them are six women, including a French woman, Stéphanie Frappart, who became the first female referee in history to officiate a World Cup match. The Maurice Revello Tournament is delighted with this news, which is in line with the novelty introduced at the last edition of the Festival: exclusively female refereeing in a men's competition, in partnership with FIFA.
A total of 11 referees, including 3 women, who have passed through the Maurice Revello Tournament, are present in Qatar.
The 11 referees who passed through the Tournament and present at the 2022 World Cup: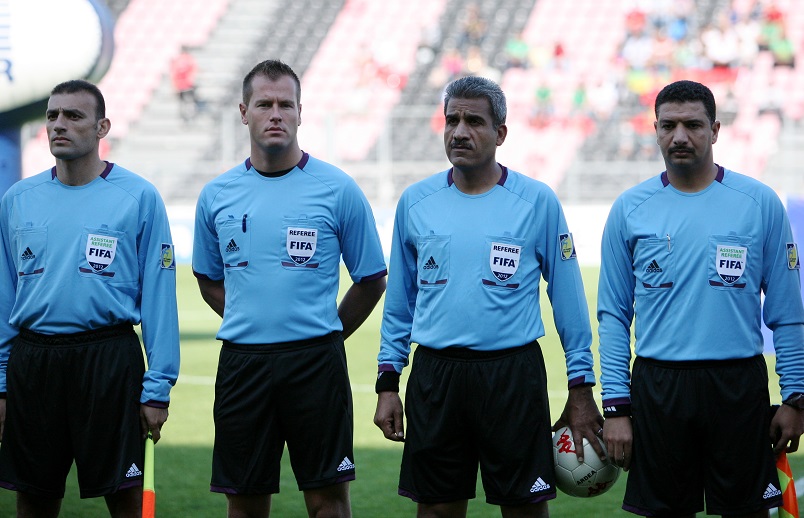 Danny Makkelie (2nd from left) at the Tournament in 2012
Referees
Danny MAKKELIE (NED - 2012)
Abdulla Hassan MOHAMED (UAE - 2009)
Yoshimi YAMASHITA (JPN - 2022)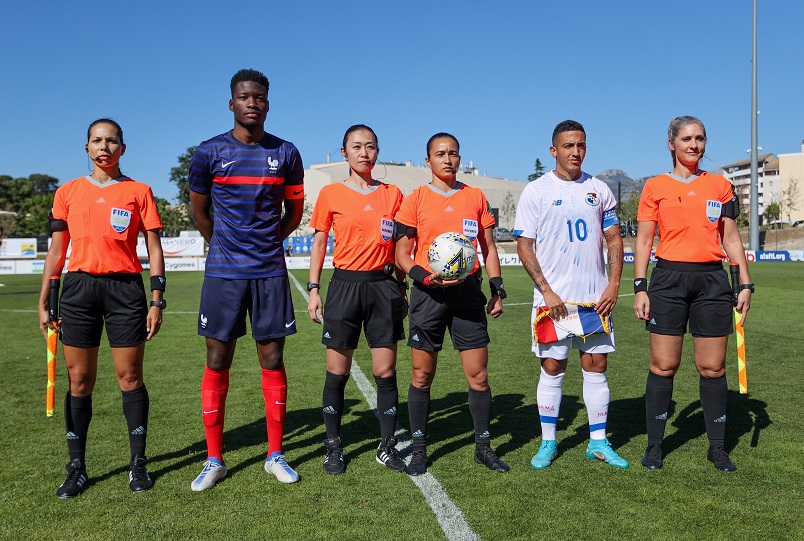 Yoshimi Yamashita (3rd from left) and Neuza Back (1st from right) at the 2022 Maurice Revello Tournament
Assistant referees
Taleb AL-MARRI (QAT - 2015)
Neuza BACK (BRA - 2014, 2022)
Jan DE VRIES (NED - 2015)
Miguel HERNANDEZ (MEX - 2016)
Vasile MARINESCU (ROU - 2016, 2017)
Kathryn NESBITT (USA – 2022)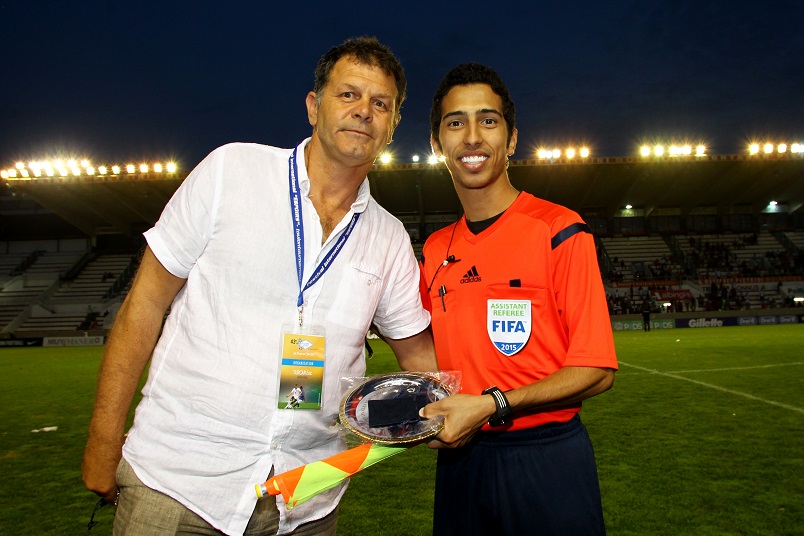 Taleb Al-Marri, awarded at the 2015 Tournament
VAR assistant referees
Benoît MILLOT (FRA - 2016)
Adil ZOURAK (MAR - 2015)
Benoit Millot at the Maurice Revello Tournament 2016